As everyone knows, men prefer the doggy-style position, and there are a couple of reasons for this: firstly, it allows you to maximize penetration and get a quick orgasm, secondly, you can admire the girl's beautiful ass, and thirdly, "animal" instincts awaken.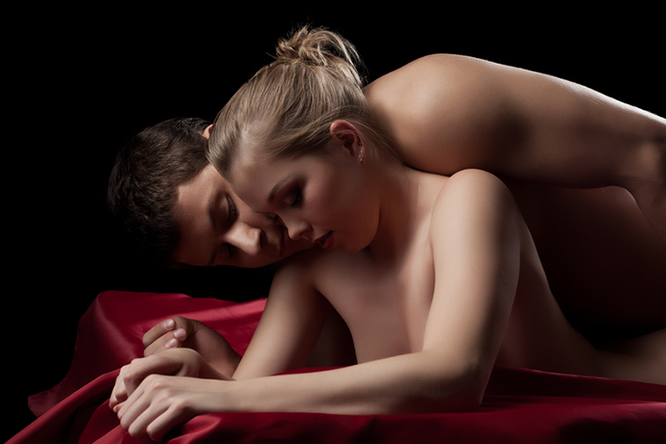 If the usual version of doggy does not amaze you and your partner, try to improve it with the help of 5 hot options.
Anus.
We start in the position of an reverse cowgirl, that is, a girl is on top with her back to a man's face. Then direct his penis into vagina and begin to move, and when both of you are very excited, try caresssing his anus with lubricated fingers or a small vibrator.
Stop lights.
If you don't have enough time for leisurely sex, then you can lean over the back of the couch and show your ass to the guy, this is an obvious signal for your partner and he will immediately understand what you are hinting at. The element of spontaneity will make even a casual position like standing doggy style quite arousing.
Hot, even hotter!
Ask a man to sit in the chair and show him a striptease, turning your back to his face. Shake your booty before him, tease, let me touch your butt and even kiss, but do not let him penetrate you until both of you get really impatient.
Bad girl.
If you want to add spanking to sex, this is the perfect position. Get into the knee-elbow position, and a man must come from behind. Have him do a couple of frictions, and then alternate them with small flip flops - for your mutual satisfaction. If you like, you can make the spanking stronger, but remember to talk to the guy about the stop word, which means you're already in pain. Here you need to moan loudly.
For a beginner.
If partners have long wanted to try anal sex, but did not know where to start, here is a very comfortable and gentle position: a spoon. A woman needs to lie on her side, a man locates from behind. We ask him to apply lubricant to his finger and start caressing your anus. Then, if you like it, we apply lubricant between buttsocks as well as on the penis. Let him run it over your ass, near your anus, until you completely relax and ask him to penetrate. Start slowly - let him first insert only the glanspenis and move very gently. As you can see, there are plenty of options here, choose what you like.