You don't have to take off your clothes to make love. When passion is overwhelming, and time is running out, you should not waste it on undressing. We present to your attention several sex-poses that are ideal for having sex in clothes. To indulge in love without undressing is very tempting. It is important to choose the moment so that the clothes do not cover the body, but act as an attraction. Thanks to these poses, making love without exposure will give you even more pleasure.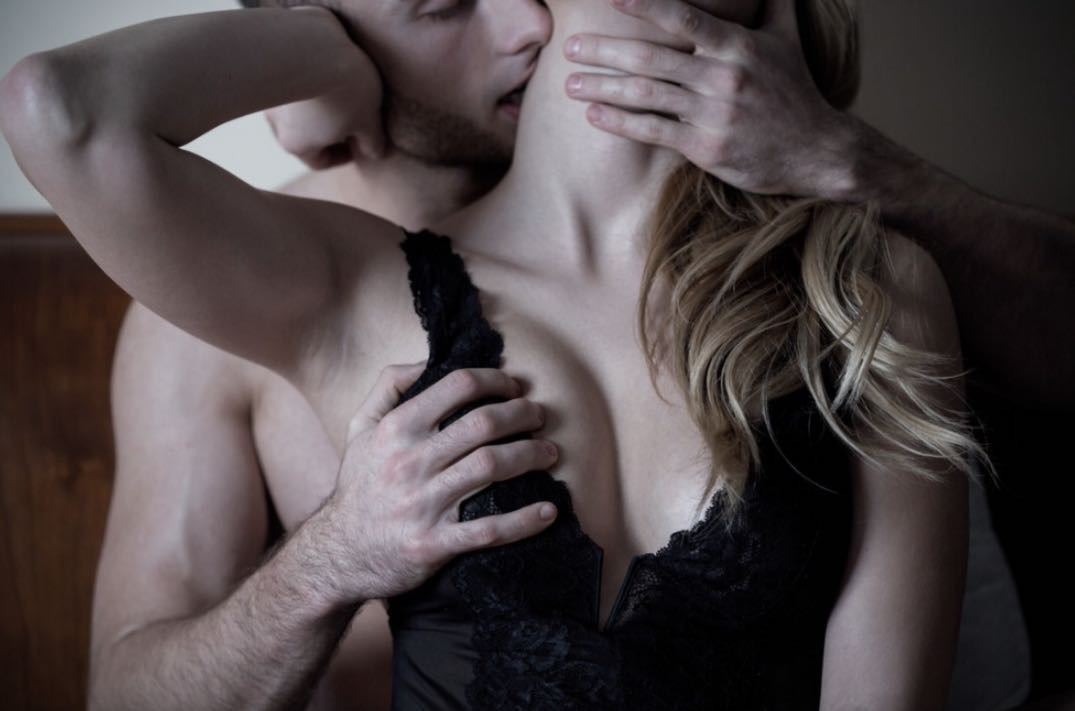 Clothing may be used for tactile entertainment. For example, a man is invited to caress his partner's breasts through a T-shirt or bra. Or try to do cunnilingus without taking off your panties. A woman doesn't have to expose herself completely. In order for a man to have the opportunity to penetrate her, it is enough to lower his jeans. This will give you the opportunity to see and feel the classic poses for sex in a different way.
Oral sex in clothes
Do not miss the opportunity to make oral sex even more exciting. Try cunnilingus in panties. You should start with kissing her thighs and tummy. A man needs to touch his tongue to the genitals, which are covered with thin underwear. And then pull the gum with your teeth and lower panties slightly. Women like to be caressed through their underwear, caressed with their lips and tongue. After that, you may go to the real cunnilingus, getting rid of the excess.
Female rider in a skirt
In porn films, it is often shown how a girl takes the pose of a rider, without taking off her clothes, but simply lifting her skirt. This is worth trying in reality. You may, for example, upgrade the rider pose. It is important to make sure that the skirt is comfortable, so that it can be lifted and made love.
Doggy-style in pants
If you are both in a hurry somewhere, but do not want to miss the opportunity to indulge in love, this pose is what you need. Pull down your pants from your lady below the butt. Do the same maneuver with your own trousers. Be careful, the fly should not come into contact with either your genitals or woman's. It is recommended to indulge in love in trousers standing up. A woman, for example, may lean on the table – this will help her to maintain balance. You need to penetrate her from behind and give maximum pleasure.
Making love without undressing is not such a bad idea. Especially if you are in a hurry somewhere, and you will have to spend precious minutes getting rid of your clothes. Do not be afraid to experiment to get even more pleasure from sexual pleasures.