How to diversify sex
There are many ways to add variety to a couple's intimate life. There is nothing easier than diversifying sex with your beloved soul mate, even if the passion has disappeared between you. But cheating on the partner is never a good idea.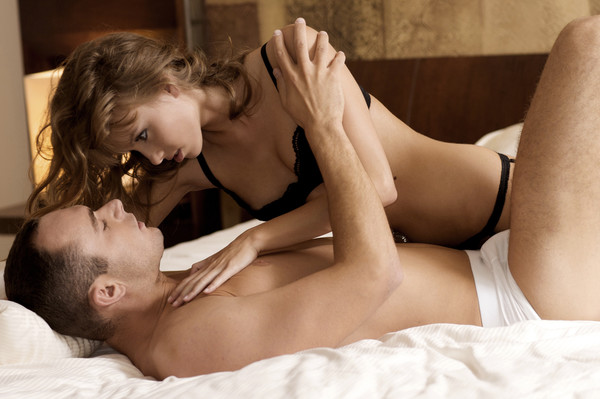 It's okay when lust and desire for each other disappears from the relationship. If you have been together for several years, then you should not be surprised that the sensations are not the same and you want something new. To refresh your sex life, you need to make it as sensual and varied as possible. For this, it is important to be able to listen to your partner and not hesitate to speak about your own desires. A woman is required to be unpredictable and creative. She can be a flirty, a shy girl, or a passionate lover. Trying on different images, a woman creates unique situations and does not let a man get bored. You can alternate between a passive role and an active one, change hair color, put on new beautiful underwear. Now you can buy a wide variety of erotic costumes and toy inventory. If you are ready to experiment, then new experiences are provided for you.
A man can also surprise. Today he is submissive and gentle, tomorrow - lustful and persistent. One way or another, he chooses the role that the partner will like. Men also can enjoy a variety of erotic clothing.
Perhaps you are both tired of traditional sex together. Your option is threesome, foursome, and maybe an orgy. Having other people engaging in your sex or just watching is sometimes insanely arousing. The experience of participating in an orgy helps to liberate yourself, to stop being ashamed of your secret desires. After group sex, the couple seems to be reborn, the relationship becomes more passionate.There are many practices that revitalize the sex life. If a woman knows how to give a deep throat blowjob, then her man will never cheat on her. Exotic rimming is not to everyone's liking, but it can become a favorite affection for your partner. If you are ready to lick the anus of your man, just to please him or her, then this speaks of your deep devotion and love for your partner. Be sure to try new poses and unusual locations. For example, in a car, in the nature, on a panoramic wheel. A man may like it when a woman penetrates him with a finger or strap. The main thing is that this does not happen against his wishes. More interesting ideas can be found in erotic films. And watching adult films together is generally a separate type of sexual interaction in a couple.