In almost all erotic films, there are scenes in which the characters, giving themselves to love, simultaneously reach the peak of pleasure, as if this is an ordinary phenomenon. In reality, simultaneous orgasm is extremely rare. If you and your partner managed to experience this, you will most likely be surprised and happy, but do not expect that this phenomenon will turn into a pattern. If it takes you a little longer to reach the peak of pleasure than your partner, that's fine.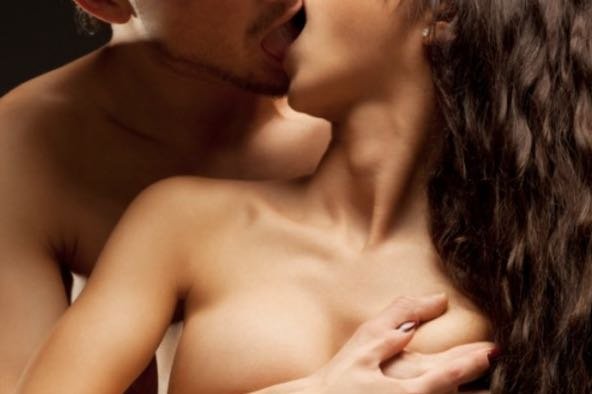 Are you just trying to achieve an orgasm at the same time? – take note of the following recommendations:
Make breaks
If one of the partners reaches the peak of pleasure much faster, try taking breaks to focus on the orgasm of the slower one in the couple. Use the vibrators, hands, and mouth. This will bring the orgasm closer, and then return to mutual caresses again.
Breaks slow down one of the partners and adjust the second - calculate the time correctly.
Pleasure block
If your partner reaches the peak of pleasure in a matter of minutes, and you need more time, deep penetration and intense impact on the clitoris will help solve the problem. You can resort to the rider's pose to slow down and restrain your partner or use a vibrating penis ring. It will help a man to hold out for a longer time.
Mutual pleasure
If your goal is to achieve a simultaneous orgasm, masturbation is better suited for this than finding a certain position. Such sexual interaction is considered the safest, eliminates the risk of pregnancy. Lie down on the bed, facing each other, pour the lubricant into your palms and start giving yourself caresses. Focus on each other; observe facial expressions, and breathing. This is necessary to synchronize the mutual excitation.
Long-lasting pleasure
If you need to slow down a man, we recommend using a thicker condom (on the package it should be written long-term pleasure). You may buy a desensitizing gel in a small amount, which is safe to use with a protective agent inside.
Solo love
If you need more time, start on your own. You need to go to bed and enjoy your solo lovemaking. As soon as you are ready, invite a man to continue together. If he is in the next room, it does not hurt to make noise, so that he clearly understands what you are doing. Experts say that this is difficult, but possible, provided that there is mutual trust and a desire to discuss the nuances of sexual life. In such things, there should be no hesitation, because you strive for maximum satisfaction of the sexual needs of your soulmate.