The main thing is to save lives, said the Minister of transport Andreas Scheuer.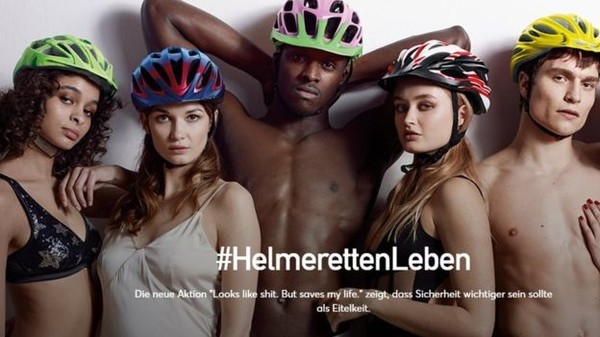 The model gracefully poses on the bed in a negligee and a bicycle helmet. This is not a provocation, but an attempt by the German Ministry of transport to make young people think about their heads – in the truest sense of the word. However, not everyone found this attempt elegant.
The video, which according to the Minister of transport Andreas Scheuer was supposed to elegantly convey to the audience the message about road safety, in fact caused a wave of protests.
«Shame, stupidity and sexism», – so one high-ranking politician lady responded to this initiative the two days prior to the beginning of this campaign.
The campaign itself adopted the English slogan, which admits that the helmet may look unattractive, «but it saves my life». In addition to the video, posters will be posted throughout Germany starting Tuesday.
In the video and posters posed for the rising German model Alicia and several male models.
However, the Chairman of the women's Committee of the SPD Maria Neuchl in an interview with the newspaper Bild very unflattering comments about the new initiative.
«It's embarrassing, stupid and it's sexism when the transport Minister promotes his program with a naked body», said Neuchl.
And the Minister for family Affairs, Francis Giffy, also from the SPD, posted on Facebook his own photo with the caption: «Wearing a helmet and dressed.»
However, all this is not confused Andreas Scheuer, whose party (CSU) is part of the ruling coalition with the SPD and CDU Angela Merkel.
The Ministry of transport spoke on Twitter in support of this approach, pointing out that the target audience of the campaign is young men and women who do not wear helmets for aesthetic reasons. The Ministry claims that the commercial has already been viewed by almost 2 million people aged 14 to 49 years.
The Ministry of transport of Germany does not see anything wrong with advertising.
According to the Association of road traffic safety of Germany (DVR), last year on roads of the country killed 430 cyclists – 14% more than the year before. At the same time, as they say in DVR, only 8% of the target audience wears helmets.