You can make St Valentine's day not just romantic but also hot. Lubricants, vibrators, and condoms are among the top 3 best-selling gifts. And the most neutral present is erotic games.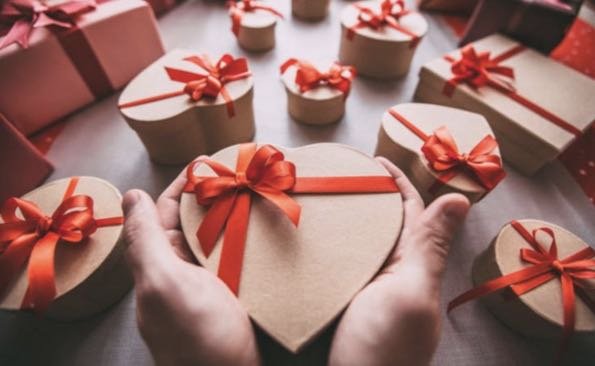 Here is a list of adult gifts that guarantee you a truly unforgettable intimacy. Choose a present based on your own preferences.
BDSM kit
Lingerie, strap, bodysuit
Beautiful lacy underwear or leather harnesses that fit the body - it all depends on your desires. Choose quality materials that are comfortable, tactile and hypoallergenic.
Gag
An ideal choice is a gag with a hole that allows you to breathe through your mouth. As a rule, this sex attribute is equipped with straps that adjust the required size and a comfortable buckle. The product must be made of safe material and easily disinfected.
Cat mask
This interesting accessory will add mystery to your look.
Fixing tape
It is a good idea to use tape to secure your arms or legs. It can also be used for blindfolds.
Leash
This item will provide a piquant enjoyment.
Board sex game
This great game will help you get to know yourself and your partner better. You can choose a game in Ukrainian or English. There are 4 levels: conversations, love, affection, intimacy. You need to unwind the arrow, draw out a card, complete the task and make love. New tasks will appear at different levels: tell a partner about something intimate, explore erogenous zones, develop sensuality, relax on a journey, add variety to your intimate life, have a fun date, etc.
DNA test
The most unpredictable present for February 14 is a DNA test to identify adventurism. This is a great chance to get to know yourself and your partner. The test itself analyzes the DRD4 gene, since changes in it affect the sensitivity to dopamine (the hormone of pleasure). Reduced sensitivity is responsible for taking extreme actions, looking for new sex partners, etc. Thanks to this test, you will find out if you have a penchant for adventurism, dependence on finding new partners and extreme actions.
Masturbator
Fortunately, there are many masturbators, so you will definitely have plenty to choose from. An interesting novelty in the sex toy industry is the Tenga brand masturbators. They work due to the influence of a figured pattern on the inside of the product: the man experiences unusual sensations due to the rotation of the toy around the penis during forward movements.
Liquid vibrator
Yes, it exists! This product is intended for both sexes. You will actually feel an intense vibration: apply the liquid to the labia, clitoris or the glans of the penis, blood will begin to rush into these areas and the sensitivity will increase. The remedy will work almost instantly, although much depends on your level of sensitivity. The effect wears off after about 15 minutes. Then you can reapply a little product and enjoy it again.
Vaginal balls
This is a present for women, and should not be used during sex. The balls are used to train the pelvic floor muscles (Kegel exercises), which doctors advise to do. You can practice without these devices, but they discipline and help diversify the routine. In addition, there are sophisticated simulators that adapt to the anatomical features of the body and have many additional functions.