«Deep throat» (hereinafter: swallowing) is a variant of blowjob, when the erect penis is inserted into the mouth and throat for the entire length, without causing vomiting.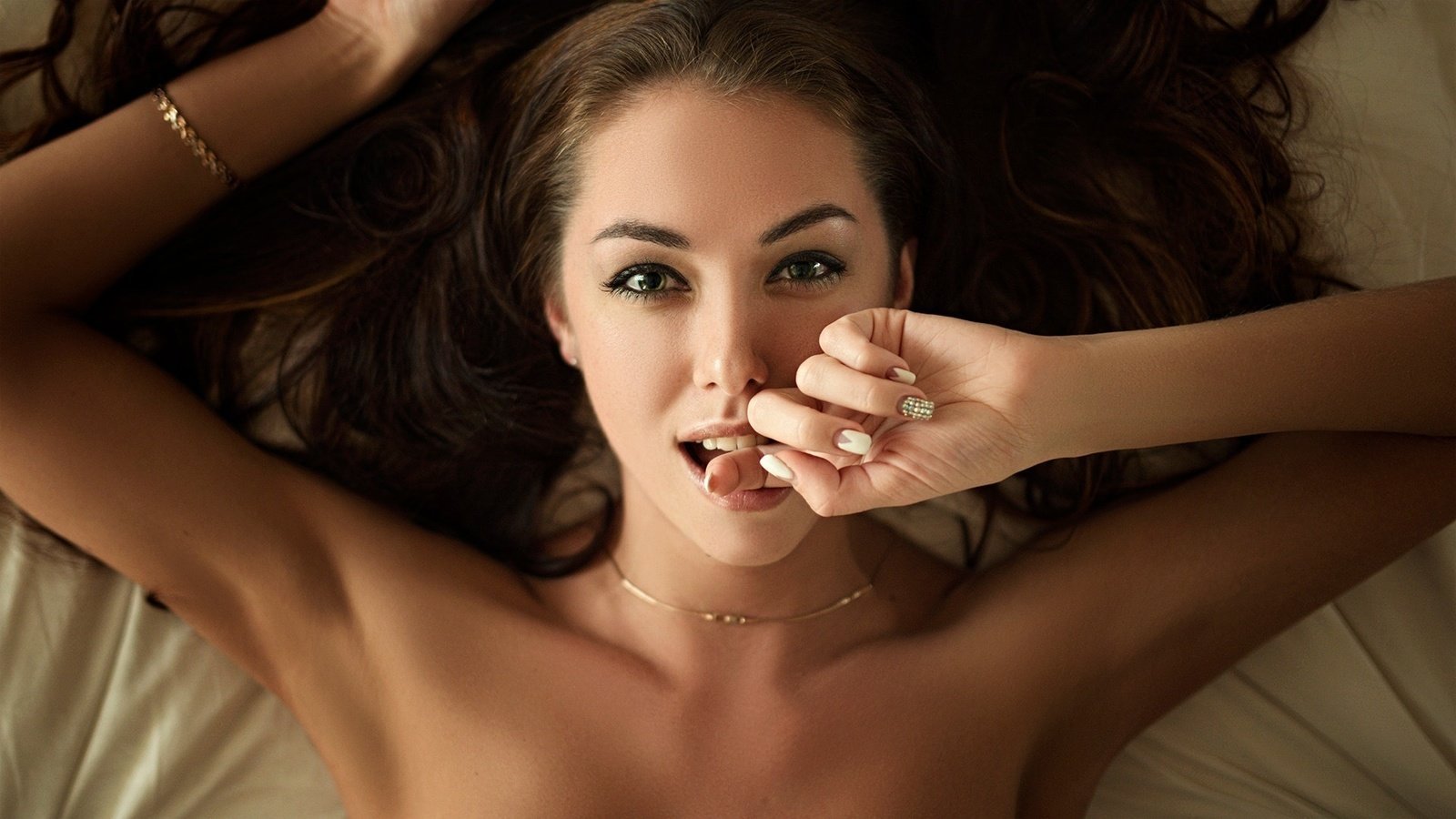 Is it possible to control the gag reflex during a blowjob? Yes. Similarly how you may learn to insert contact lenses into your eye without blinking, you may learn to give up with vomiting when a phallus enters your throat.
Can anyone learn to swallow? I answer again: Yes. However, there are some limitations, for example, when the owner of a small-capacity mouth tries to insert a large penis into the throat. However, the average woman can easily swallow a medium-sized penis. In any case, an overly large penis is a rarity.
Is it worth the effort to learn to control the gag reflex? I repeat: YES! When you see your man moaning with pleasure when you do things with his cock that most men would dream of! This is especially exciting for someone who did not expect it. His eyes will be the size of a silver ruble the first time you shove his cock to its full length. How does a man feel? Most men say that when a woman completely inserts the penis into the throat, they experience a very pleasant tightness below the glans and the feeling is concentrated on the lower part of the penis (below the glans is the most sensitive area). If you do everything right, your man will experience a strong orgasm from sucking and licking this area.
Is there any advantage in swallowing before a classic blowjob? Yes. If you do not like the taste of sperm, but your partner wants to cum in your mouth, when swallowing the glans penis is deep outside the taste buds on the tongue. This does not completely destroy the taste of sperm, but it makes it much weaker. Some women may vomit when their partner cums in their mouth. Training will help you overcome the gag reflex. You may start with a small amount of sperm in your mouth until you get used to the taste and consistency.
What is more pleasant for a man – to cum into the mouth or into the throat? It depends on certain circumstances. When ejaculating in the mouth, you may increase his pleasure by rotating the tongue around the glans penis. When he cums into your throat, you may lick his scrotum, which is also nice, although this is a different feeling.
Could you tell me more about licking of the scrotum? This is considered an advanced technique and is not recommended to try until you feel confident in swallowing.
Are there any other advanced technologies? Yes. This involves making swallowing movements with the full length of the penis on your tongue and in your throat. This is really «advanced» and can't be done until you get used to licking the scrotum when the penis is completely in your mouth.
Could you tell me more about swallowing movements? When you use the swallowing muscles, you create a completely different sensation from the sensation of swallowing itself. You can use your throat muscles to massage the entire length of the penis. Masterfully mastering this technique, you can quickly bring your beloved man to orgasm.
So let's get started. Where to start? First you need to relax as much as possible. Take a long hot bath. Have a glass of wine. Put on some quiet music. Or let your partner give you a good massage with oil. Do everything to completely relax, feel as comfortable as possible. Before you start, tell your partner not to twitch (he will be very excited). The first time you probably won't be able to take a dick deep down your throat. In fact, you will be able to completely swallow his cock without nausea only after a couple of weeks of training. The key to training your throat is small, gradual steps (those of you who wear contact lenses will understand me). The correct position is very important when swallowing. For a start, the best position is «woman on top». This way you can control how deep the penis enters your mouth and throat. (Later you can try the «man on top» pose. At the same time, you need to lie on your back across the bed so that your head hangs over the edge. This position allows your partner to shove his cock down your throat as deep as he wants. This is also an advanced technique and is not allowed until you masterfully do the usual swallowing). You should turn your head so that your mouth and throat are in line. First, completely moisten the penis. Hydration is very important. A wet penis slides more easily along your tongue.
When the penis is moistened, turn your head so that there is a straight path from the mouth to the throat. Stick your tongue behind your lower lip, then make the tip flat (like at the doctor's «ear-throat-nose»). Then strengthen the opening of the throat, as if you are yawning. This will help to remove the gag reflex. Insert the penis along the tongue as deeply as possible without nausea, hold it there for 10 seconds, and then pull it out. Now, repeat this procedure until it is comfortable. For starters, I recommend at least 10 times.
Rest for a few minutes and then repeat. For the first time, you ought to do it no more than 10 minutes in a row; (do not forget to remind your partner not to twitch). Judge for yourself how it will be enough. Having mastered the first step, bring the penis to the point where you almost feel the urge to vomit.
Hold the penis there for 10 seconds. If you feel the urge, expand your throat again, as if yawning. After a while, the muscles in your throat will expand easily. As you practice, you will be able to push the penis deeper and deeper. Do it smoothly so that you are comfortable. Train on average 4 times a week (or more if you are fine). Gradually increase the training time from 10 minutes to half an hour. It may take you a week or ten days, or even more. Just remember that you need to continue at a pace that makes you feel comfortable and you may practice it more each time. In the end, you will not notice how you swallow your man's penis entirely! Let me tell you that the first time you may stick the whole length in and hold as long as you want (don't forget to pause to breathe) will be an unforgettable moment for you! Only when you can hold the penis in your mouth as much as you want (taking it out for breathing), you may move on to advanced techniques. Don't forget, in advanced techniques you need to do everything little by little and gradually.
The final thought: some people think that swallowing allows your tongue will rise to the sky and the member will fall into the throat. You are wrong! When properly swallowed, your tongue will be so flat that the penis will slide freely in the throat back and forth and completely moisten. In any other case, this is not a real swallowing.